A Step-by-Step Guide to Create Your Own Life Story Book
You don't have to struggle to write your own story book, follow below steps to create your own story book effortlessly..!!
Have you always wanted to share or write about your life's journey but needed help figuring out where to begin? If so, you aren't the only one. Many people wish to write down their life stories but often have trouble doing so. There may be anything preventing you from writing the memoir of your dreams, whether it be in the writing process or the publishing process.
It should be simple to recount your own life's events, right? It should equally be simple to create your own life story book. Sadly, that doesn't always happen. In fact, it's frequently more challenging to write your own life narrative. But don't worry; this guide has been prepared to help you write your own story book. So, let's start with it!
First step to create your own life story book- Brainstorm...!!
Brainstorming is one of the most entertaining and successful ways to accomplish writing your life story book. Recall your life events and record them. Then, put them all down without worrying about the order in which they occurred. Here are some strategies for activating those little memory cells in the brain. - Examining old pictures, letters, mementos, and antiques. Talking to your companions. Enjoying music, food, books, and movies from your youth. Whatever you remember doing these activities, record them.
The number of forgotten memories that arise during this procedure will astonish you. Allow yourself a few weeks for this, and be patient. Before you begin to create your own story book, try to have at least 500 memories on your list.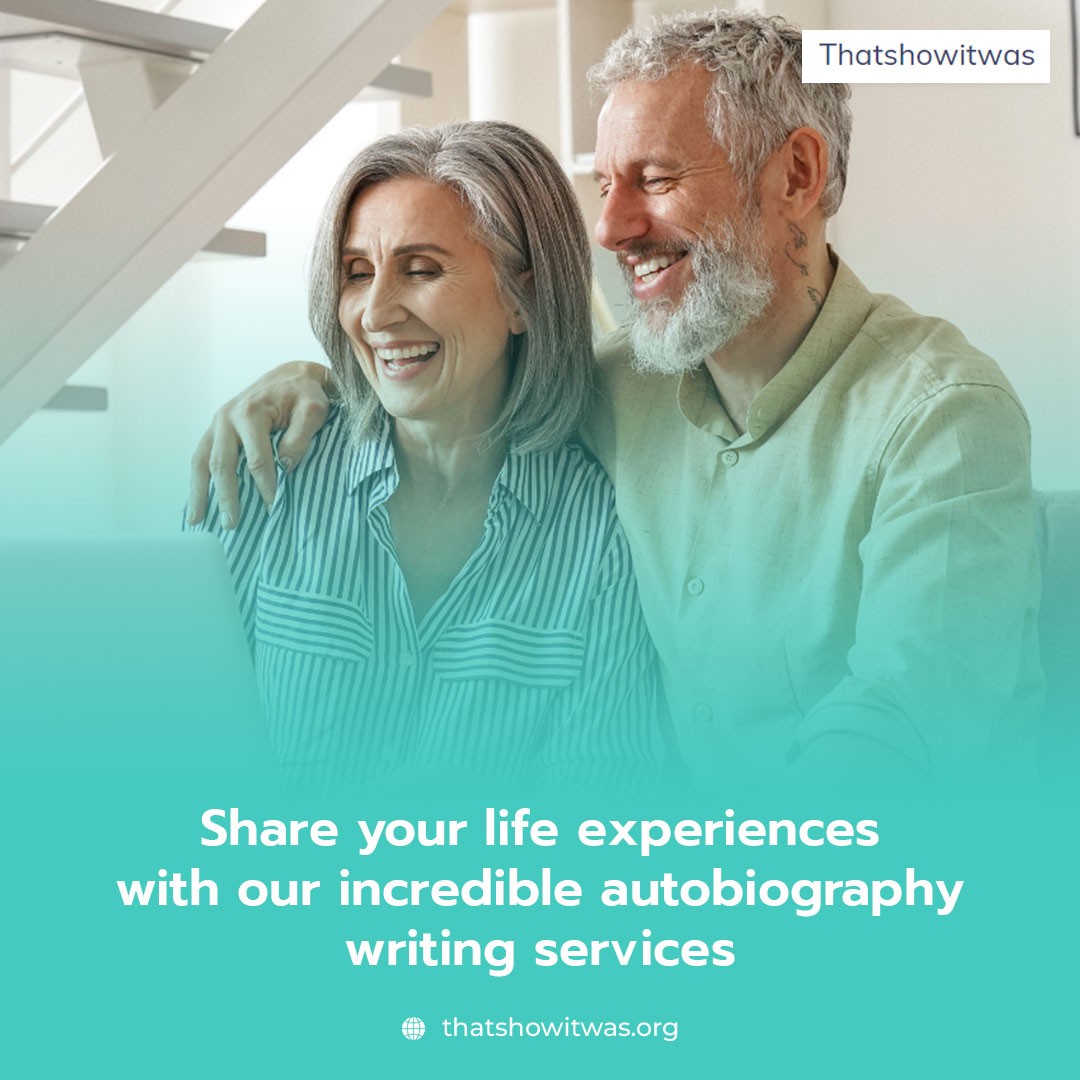 Arrange your life events in chronological order
Once you're done brainstorming your life events, put your material in chronological order. Writing down everything in the paper is time-consuming, so we will advise you to record everything in an audio or video. This way, you can utilize your content while writing the book, and whenever you hear your audio, all the memories will definitely run in front of your eyes. Although writing your story chronologically is optional, organizing your facts is beneficial.
Decide on your beginning
Where to begin is a crucial decision to make before you create your own life story book. You can approach it traditionally by beginning with your birth and writing the entire journey in chronological sequence. However, it's frequently more engaging for the reader if you begin with a specific incident that worked as a climax and altered your life's path.
Starting with a climax will capture the reader, and they will get compelled to continue reading. You can go back to the beginning in later chapters and explain how the events in your life led to this climax and its consequences. There are various ways to begin. Find what excites you the most.
Start writing your own story book
This part is enjoyable. Let your imagination run free by putting your fingers on a keyboard. Starting slowly is the key, even if you haven't written anything significant since your last academic assignment. However, you can avoid all the hassle of creating layouts and formats, by utilizing an online book writing tool, just like we offer. You just have to sign up for the tool and start writing meanwhile avoiding the efforts of creating and managing the layouts.
It's crucial to remember that this is simply the first draft. It doesn't need to be flawless. You just started to create your own life story book. It requires time. One of the best parts about writing online is getting auto suggestions for grammar, spelling, and punctuation errors that can be fixed.
Make writing a part of your routine
If you set up some time each week for your writing, you will accomplish much more. The ideal number of sessions each week is three or more. Better still if you can manage writing daily to maintain the flow. Make an effort not to let anything else interfere with your writing sessions.
Maintaining the momentum and completing your life story book is much simpler if writing is a routine for you. It will also be beneficial to have a distinct writing space, especially one that is calm and free from interruptions. When you write continuously, believe us, you'll not even realize when you have completed writing your life story book.
Once done writing- it's time for proofreading
Once completing the book, you'll need to proofread it to eliminate errors and improve the quality of the content. There's nothing bad about admitting that proofreading the book you write seems overwhelming. So, you can take the help of professional proofreading services to enhance the quality of your writing material.
Professionals who are conversant with the rules of spelling, grammar, and punctuation would be willing to proofread your manuscript for you. Doing so can also help you catch mistakes you might have missed.
Now, let's publish your own life story book
You are done with everything that goes into creating your own life story book. It's finally time to publish the book to the public. This step seems troublesome because you have to approach different publishers, wait for their approval, and then the process starts. So, why not make things easier? If you want to reduce the efforts, you can hire online book publishing services to create your own story book. This way, you can publish your book by sitting at your home.
Endnote
Knowing where to start and how to do it can eliminate so many complications. We hope you have found this guide helpful. So, visit our website That's How It Was .Org and get ready to create your own life story book. Our online book writing tool can help you create a book that stands out. Let's start writing!
Frequently Asked Questions on Online Writing Tool
Q1 : How do I write my own life story in a book?
Ans. A memoir concentrates on a particular event or time period in your life, whereas an autobiography covers your entire life up until the time you write your book. Almost always, autobiographies and memoirs are written in the first person.
Q2: Can I publish my life story?
Ans. Yes, you can publish your own life story. You'll want to publish your life story once you've finished writing it. Publishing a book does not guarantee that it will be purchased by strangers. Making your autobiography more appealing and printing a few copies for family and friends could be all it takes to get it published.


Write Your Life Story with Ease - Follow Our Step-By-Step Guide and Create Your Own Life Story Book Today!- Write Your Book