Create Your Own Life's Memoir with Our Autobiography Writing Tool
Autobiography writing services: stimulate your creativity and speed up the writing process with our amazing online book writing tool…!!
Are you willing to write your own autobiography but want to escape the puzzles that go into writing the book? Of course, but is that even possible? Yes, there are now modern tools especially designed to help with the writing of your own autobiography. If you are like most people, you have so many wonderful memories, but you are not sure how to put these in an organized storyline. This is where an online autobiography writing service helps amazingly well. You bring the memories, and our service will help you put those in a finished and professional quality finished product.
For the average writer, the more you write, the harder it gets to organize, navigate, and polish the book's content. However, these are the problems with authors writing offline. So, when it comes to writing your autobiography, why not go online? Online autobiography writing tool services will amaze you with how much more efficient, pleasant, and creative writing your life's book can become. With the help of an online book writing tool, you can create, view, and arrange your book in ways you've always wanted to.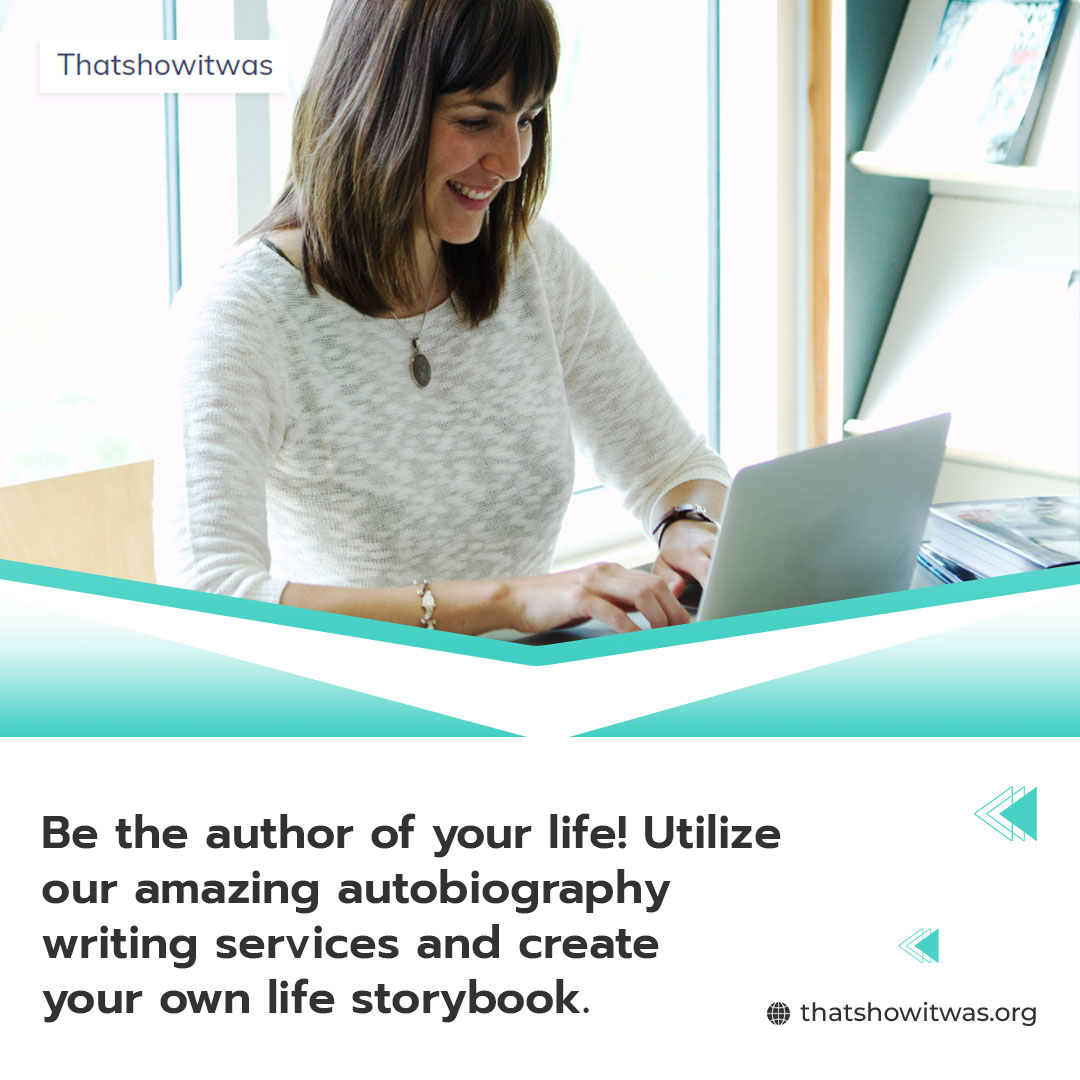 So, what are online autobiography writing services?
They are online book writing tool that authors and writers can utilize to enjoy a seamless writing experience. All you have to do is sign up for the tool, and you'll be provided with a pre-prepared layout where you can start writing. Unlike any other offline software, an online book writing tool offers a variety of features that will certainly sharpen your writing quality. It will also safely and confidentially save your work as you proceed to return to any time you wish to proceed where you left off. Autobiography writing services, can also be called your online writing tool, It is designed to make your writing process faster and easier and produce a superior finished product.
How does an autobiography writing tool work?
You have to visit the website, sign up for the online book writing tool, and start writing content, it's that easy. There are different pages prepared where you can directly start with making the cover page, writing the dedication, table of contents, and chapter names. You can edit the pages anytime in any way you want. Enter your thoughts, future narrative elements, or full scenes in text blocks.
Put them in a simple drag-and-drop arrangement to create the most understandable approach to express your ideas. Of course, the tool will maintain flawless synchronization as you keep writing, editing, or arranging your work via blocks or the manuscript itself.
Why do authors love autobiography writing services?
Easy and simple use
Are you not tech-savvy? Not a problem! Using an autobiography tool is as simple as a pie. Of course, these tools are prepared for writers who want to simplify their writing process. Unlike complicated software, autobiography writing tools offer simple-to-use features that enhance your writing journey. Just sign up for the tool, and you're offered pre-prepared layouts, chapter name suggestions, and managed formats. All you have to do is start writing. As you start with the tool, you'll be impressed by the ease it offers.
Enhanced writing quality
When you focus solely on writing the autobiography rather than wasting your time formatting and making different pages, you'll automatically experience an enhanced writing quality. You can even start by putting your entire content on different pages and then arranging it in the right direction. This energizing and efficient method frees your mind into a state of enhanced creativity. As a result, writing brings you more satisfaction and pleasure.
No gimmicks
Autobiography writing services are jam-packed with features that are meant to "assist" you in writing your book. But you don't need a ton of features that will keep you from writing, just as no artist wants a paint-by-numbers kit. Over-the-board features and gimmicks will only distract your focus from writing. That's why online book writing tools are designed with simple features that only add value to your autobiography writing journey. It's a strong tool with options that help you adapt it to your writing style without getting in the way of your writing.
Faster writing process
Autobiography writing servicesprovide you with both a manuscript view and a sweeping overview of your complete body of work. This increases your writing productivity without interfering with your current writing habits. For example, you can jump from one chapter to another with just one click. Similarly, you can reorder the related chapters of your document while you edit the text in your blocks. Because you are no longer interrupted or distracted by document navigation, you can write with more focus and creativity.
Try it now!
Writing online is better than writing offline in so many ways. There are many features helping you write your autobiography efficiently. We might like one feature the most, and you may find the other impressive. However, our autobiography writing services aim to provide you with a fun writing experience. That'showitwas.Org. helps you put it all together and reintroduce the love of writing, whether you want to work on a novel, non-fiction piece, or autobiography. We provide a fully working online book writing tool designed for both writers and non-writers alike. Visit our website to explore our tool now!
Frequently Asked Questions for Autobiography Writing Tool
Q1. What are 3 features of an autobiography?
Ans. First-person writing (I/Me) Use time connectives to write chronologically. Include accomplishments, influences, and memories. Use names, locations, and dates for certain events.
Q2. What is an autobiography PDF?
Ans. Writing an autobiography involves the subject of the work recording their own life story. It is subjective by nature, presenting a person's particular and personal experience as expressed by that person.


Write Your Memorable Life Story with Ease Using Our Online Autobiography Writing Tool. Sign Up Now and Experience the Power of Simplified Writing, Enhanced Quality, and Productivity!" Click Here...