Become A Writer in Your 60s: Follow These Tips for Online Book Writing
After reaching your 60s, your mind must be filled with thousands of thoughts. All explored yet to be told.
Age shouldn't be a barrier between you and your dreams or passions. If you've always dreamed of becoming a writer and starting online book writing but never got time for it. Well, that's okay! We all have been through that phase when our shoulders become heavy due to responsibilities and work.
So, if you are in your 60s or beyond, it's not too late to make that dream a reality. In fact, from all these years, you have already learned a lot. All you need to do is to shape your skills a little. Let's explore some of our practical tips for online book writing to become a writer.
Read Widely, Including Contemporary Works
A good writer is always a good reader. Reading is something that can give you actual insights. You can understand why those books and novels are engaging and loved by the audience. Read as much as you can. Here are some of the benefits you can get with reading to write your own story book.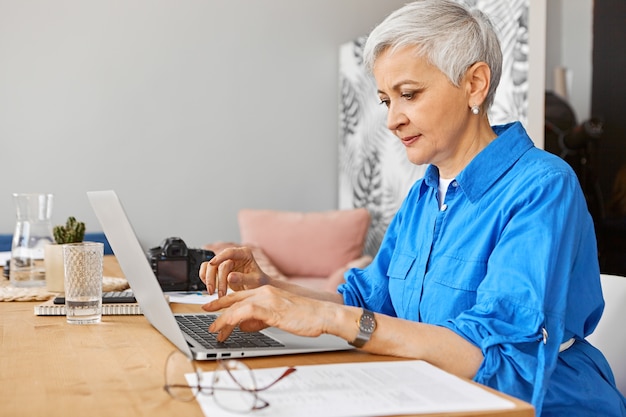 As you read various words and phrases, it eventually expands your vocabulary.
By reading various authors and genres, you can explore different writing styles. You'll discover how to craft sentences, create engaging dialogues, and use literary devices to make your writing more compelling.
You'll subconsciously absorb correct sentence structure and grammar rules, reducing errors in your own writing.
You can learn how to structure a plot, develop characters, build tension, and create engaging narratives.
Novels transport you to different worlds and scenarios, stimulating your imagination for your online book writing.
While you may have read extensively in the past, it's crucial to keep up with current trends and styles in your chosen genre. This is particularly important if you're aiming to find a traditional publisher. The publishing industry evolves, and your writing should reflect modern sensibilities. Seek out books published in the last two or three years to stay up-to-date and discover comparable titles (comps) for your work.
Embrace Your Life Experiences. No Experience is Wasted
In your 60s, the greatest strength you have is the life experiences you've accumulated over the years. You have your own perspective that you can infuse with your writing.
Instead of shying away from your past, take advantage. Share the stories, lessons, and insights that only age can provide. Readers often value the authenticity of a writer's personal journey.
Even those parts of your life that seem unrelated to writing can be proved as a hit point in your story. For example, if you've explored visual arts or coached sports teams, it can shape your storytelling.
Learn About the Industry
Usually, young writers mainly focus on their creative writing, which is totally justified as they are still exploring. But as an older writer, you need to be smart. You have to understand how the publishing industry works.
Take your notes and study the market. Make connections with literary agents, writers, and publishers. Discover where your work fits within the industry.
As I told you before, age should not be a barrier, and there are numerous examples of authors who achieved success later in life. Delia Owens, for instance, published her debut novel in her late 60s. Her journey can inspire you to follow a similar path.
Practice and Seek Help
Like any skill, writing also needs practice. Get into your comfortable writing place, think, and start writing freely. Don't worry about any errors, mistakes, or anything. After completing a first draft, take a sufficient break of 2-3 weeks, and after finishing your break, get on the editing break.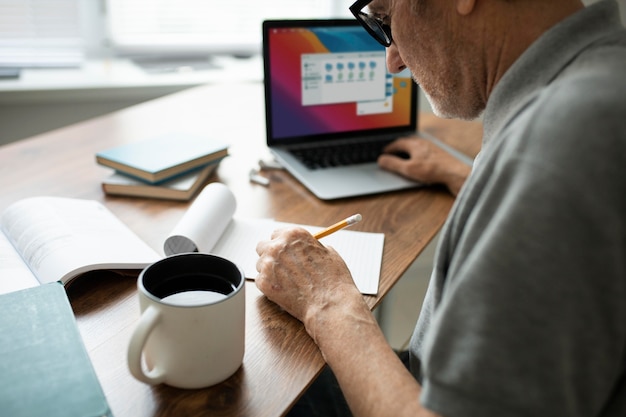 Taking a good break offers you a fresh perspective to read and point out your mistakes. It's completely fine if your draft seems horrible to read. Take patience and edit without any mercy. You can also get help from our book proofreading services.
Remember, it's just the beginning. Seek out beta readers who can offer the best feedback on your work, helping you refine and improve it. If you encounter difficulties with feedback, consider one-on-one mentoring or developmental editing. While these services may come at a cost, your previous career may provide the means to invest in your online book writing. Think of it as a worthwhile expenditure on your passion.
Join a Writing Community
Being part of an online book-writing community is invaluable. Whether you write for children, adults, or any genre, there are organizations, workshops, and conferences tailored to your interests. These communities offer opportunities to connect with fellow writers, find mentors, and receive support.
Bottom Line
So, for all the people who are reading this and are currently in their 60s or beyond, there's no better time to start than now. Remember that many authors have started their careers later in life. Also, don't forget to use our online book writing tool. It comes with AI-powered features with too many specifications. Just go to the main page of That's How It Was.org and start an online book writing today.